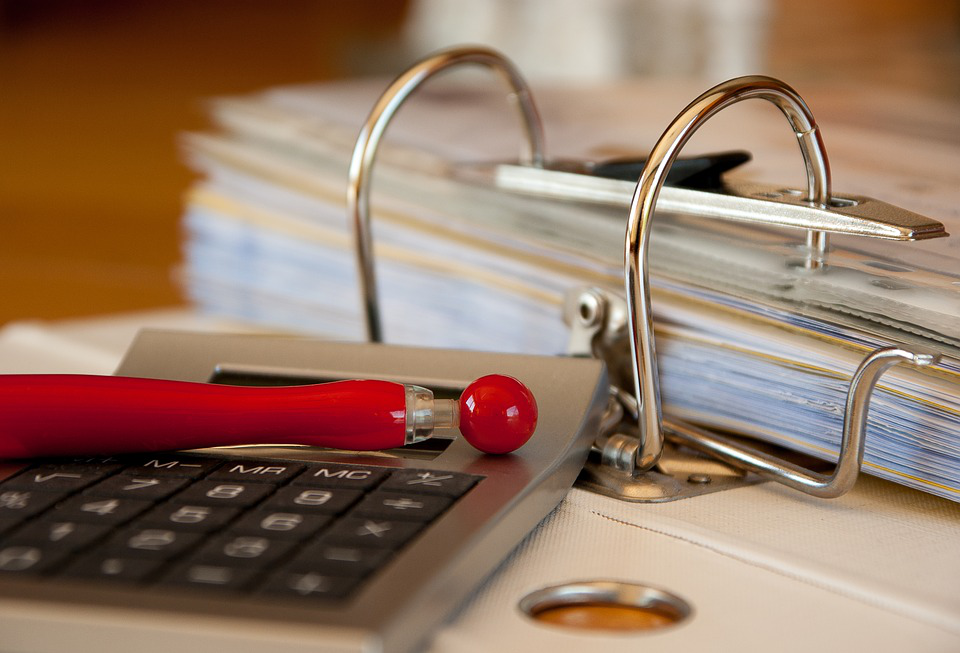 Keeping an accurate record of all the money that comes in and goes out, no matter what type of business you own, is never easy. But it is something you just have to do, because financial documents are probably one of the biggest determining factors in making it a success. You do need to keep score, and the best way to do this, is use an accounting software that does the job, just the way you need it, and more. Oh, definitely more.
What Is Quickbooks?
Ah, yes. If you do not know a thing or two about the current leading software in the accounting world, then you better ditch the traditional bookeping ways. If you are familiar with it, but haven't find the time or the right excuse to use it yet, you probably are in the minority. Hopefully, not for very long.
Quickbooks was designed by Intuit to customize and cater to the growing needs of small and medium business owners who have a hard time in keeping tabs of their profit, and overall business records. By combining different accounting processes into one system, you can go paperless or get rid of the tiresome spreadsheets that you and your team have gotten used to.
Integration
The Big Word. A software will always be known for its usefulness and its ability to be configured and integrated with various gadget applications, and that is what QuickBooks pro does. And it only gets better because there are so many options to sync it with different business apps and the list of apps you can integrate it with, is still growing on a regular basis. Mad, isn't it? And very, very helpful.
Accuracy. When it comes to any matter involving money, you would always need accuracy. Always. And that is what a tool like Quickbooks offer. Data entry is easier and more reliable. Customer records can easily be duplicated in another system allowing no room for error, which is not always possible in manual data entry, no matter how organized and skilled at booking the best member of your staff is.
Security. For custom integrations, it is possible to make changes on customer and vendor records, since clients would naturally want their security clearance limited for themselves, individually. There are times that a customer has to make changes in their personal file and your vendor does not have to get access to everything else located in your accounting program. With the custom feature, information can be updated whenever, wherever, without having to access the program at all.
Invoicing. By integrating the program with an in-house app, the salesperson can make agreements with customers and update the record on Quickbooks so that the company will have the updated version of the customer's records, real-time. The invoice can then be processed without making copies of the same data, which is not possible if you do things the traditional or old school way. You can use another software, sure, but you will not be able to take advantage of this option in making invoices. The system would then automatically generate a copy that would be sent to the customer. A printed copy will be provided through the mail, if the customer so demands.
Quick and Easy Does It
Scared of the technological jargon that surrounds a tool like Quickbooks Pro? Relax. It doesn't take a pro to use the software and take advantage of it. The overall setup doesn't require the skills of a computer wiz since it comes with and a step-by-step setup guide that is easy enough for the average user, to understand. It also suggests some more steps, based on your answers once you have the software installed.
Compatibility
Unlike the exasperating process that comes with setting up other software, data will easily be available to import from your Microsoft excel spreadsheets and other desktop applications. You may also have some other outdated version of accounting software and naturally, it would include data which can also be easily imported to Quickbooks Pro.
If your contacts are stored in another program that is not compatible with Quickbooks, this is hardly a time to fret yet, either. Intuit, the developer of Quickbooks Pro, offers a conversion tool that comes totally free, so you can still import your data, once you have that part taken care of.
Once the setup is completed, a Pro offers a virtual guide that is really easy to follow. After that, it will also be easy to sync and launch the program's features with just one click.
Keeping Score
Business is all about keeping tabs of your money and this is the easiest and best way to do it. Not only will you be able to have an accurate record of all transactions made, you also have the options of linking banking accounts. These records will be available for you to view and review whenever you want, in one screen. Just one screen. Spreadsheet is good, credit where it is due, but sometimes, it can be time-consuming to interpret all the data entered when you have other forms of it available on another desktop application.
Why Pro?
The entry level type of software is a great way to manage your business' accounting tasks. It is a great match for any businessman with an ambition to keep up with the rest of the new kids on the block because competition demands success, and success demands keeping track of your check and balances and everything that surrounds it. Your business' accounting platform will be easier to handle by using Quickbooks Pro, and many a businessman can vouch for that, as the software still ranked as the leading tool in the accounting world based on numerous 2016 surveys alone.
Quickbooks, for all its useful features may not be so acclaimed if it we take away its brilliant integration and sync functions. Intuit may have just created an outstanding breakthrough by making Integration so powerful that you can easily sync it with custom business software and applications. That is what makes it such a standout and if you want to have the same kind of leverage in business as the pro, start taking advantage of the integration feature today.